Democratic Nominee – Brian McLAUGHLIN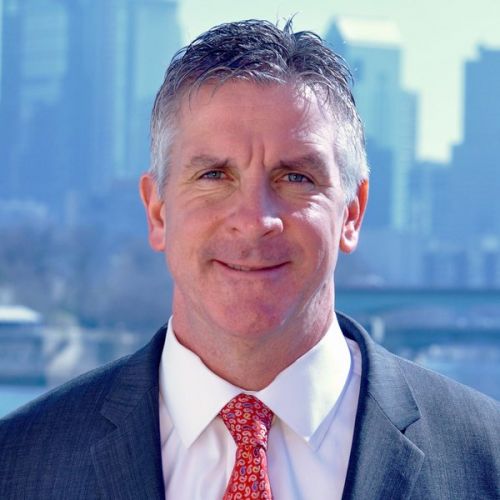 JUDGE of the COURT of COMMON PLEAS
Brian McLAUGHLIN
**Rated RECOMMENDED by Philadelphia Bar Association
The 8th Ward urges you to vote for Judge Brian McLaughlin. Governor Tom Wolf appointed Brian McLaughlin to the Court of Common Pleas in July 2022, where he now serves in the Family Division, a very challenging division of the Court. Because Judge McLaughlin was appointed to fill a vacancy that ends on December 31, 2023, he must be elected in to a full 10 year term in order to stay on the bench.
Judge McLaughlin brings over twenty eight years of very diverse experience in the law, first as a police in Cheltenham, then as an Assistant District Attorney, a civil defense litigator, a criminal defense attorney, and dependency law attorney. Judge McLaughlin's career history includes impressive courtroom experience and deep respect for all stakeholders and parties in our legal system. Judge McLaughlin is described as humble, compassionate, courteous, and fair.
McLaughlin put himself through Widener Law School at night while working as a suburban police officer. After graduating from Law School, he worked for five years as a Philadelphia Assistant District Attorney. A hard worker, Judge McLaughlin worked at night as a server and bartender to supplement his income as a junior ADA. Judge McLaughlin moved on from the DA's Office to represent defendants in criminal cases with a group of former ADAs who had formed their own firm. Judge McLaughlin has experience as a prosecutor and as a defense attorney, and has practiced in both criminal and civil cases. He has also represented Philadelphia Police Officers in Internal Affairs investigations and disciplinary hearings.
Judge McLaughlin is active in his parish, St. Katherine of Siena, and provided volunteer support for the Support Center for Child Advocates Annual Toy Drive, Police Survivors Fund events through the Fraternal Order of Police, and represented indigent clients and neighbors pro bono in an array of matters over the years. All of these experiences give Judge McLaughlin an authentic humility and appreciation for people from all walks of life, in all parts of the City, and this showed in his presentation to the Ward Judicial team.
Check out this interview by the Philadelphia Legal Intelligencer, linked here.