8th Ward Endorsed – John Padova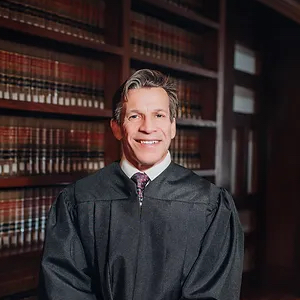 JUDGE of the COURT of COMMON PLEAS
John PADOVA
**Rated Highly Recommended by the Philadelphia Bar Association
The 8th Ward is pleased to endorse John Padova for Court of Common Pleas. A lifelong Philadelphian, John was appointed to the Court of Common Pleas by Governor Tom Wolf in July 2022. The term he was tapped to fill will end on December 31, 2023, so he must run and win election to return to the Court for a full 10 year term.
Judge Padova has more than 30 years of legal experience. After graduating from Temple Law School in 1988, he started practicing law with his father's firm, Padova and Hinman, as an associate attorney. This law firm went through many evolutions and became the Padova firm, P.C, in 2009, where John Padova became president of the firm. The firm's focus was general civil litigation, primarily in personal injury, worker's compensation, discrimination cases, and commercial litigation. He was appointed by Governor Wolf to serve as a Judge in the Court of Common Pleas in 2020, and his term ended in January 2022. After January 2022, he became Counsel at the firm of Messa Associates, handling personal injury matters. In 2022 he also completed a Mediation course and became a Mediator in the Philadelphia Eviction Diversion Program. He served in this role until July 2022 when he was again appointed by Governor Wolf to fill a vacancy in the Court of Common Pleas where he now serves.
Judge Padova shared with us that he strives to use diversion programs when sentencing convicted defendants, particularly to help rehabilitate those with drug or behavioral problems, and to provide vocational and life skills so they have better options ahead of them. Judge Padova balances these efforts with a commitment to applying the law fairly to address the surge in gun violence and the importance of keeping individuals, children, and families safe in Philadelphia, by incarcerating violent offenders who harm others in the community.