8th Ward Endorsed – Kenneth JOEL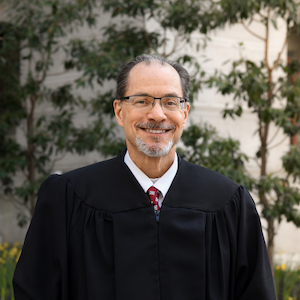 JUDGE of the COURT of COMMON PLEAS
Kenneth JOEL
**Rated Recommended by Philadelphia Bar Association.
Kenneth Joel was appointed to the Philadelphia Court of Common Pleas by Governor Tom Wolf in July 2022, to fill the remainder of a term that ends on December 31, 2023. To stay on the bench, Judge Joel must win the 2023 election for a full 10 year term. Currently, Judge Joel is assigned to the Trial Division and the Criminal Division.  He has had a long and distinguished legal career of over 30 years of trial and appellate work.  In private practice, he represented businesses, individuals, and municipalities as plaintiffs and defendants.
Prior to his appointment to the Philadelphia Court of Common Pleas, he was a Deputy General Counsel for the Governor's Office of General Counsel under Tom Wolf. In this role, he represented and counseled the Commonwealth of Pennsylvania, Governor Wolf, Cabinet Members, Executive Branch Agencies, and Executive Level Public Officials on a variety of matters including constitutional challenges to statutes and regulations and policies and executive orders, civil rights claims, election challenges and issues, COVID litigation relating to efforts taken by Governor Wolf in response to the pandemic, labor and employment issues, insurance matters, health care issues, tax matters, contract disputes, and other matters. In public service, Judge Joel has earned high regard from Attorneys General in both Democratic and Republican administrations due to his high integrity, excellent legal abilities, and strong work ethic.