Democratic Nominee – Timika Lane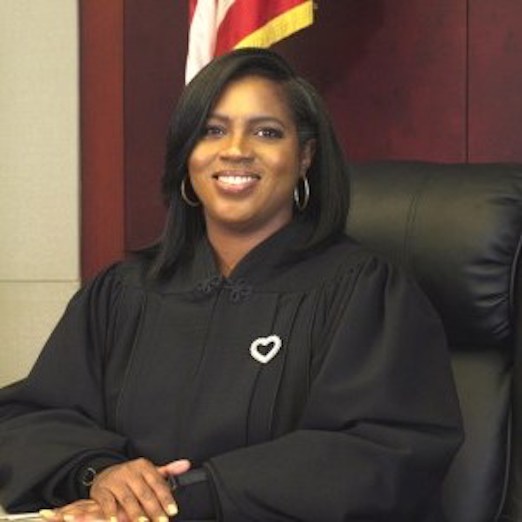 JUDGE – SUPERIOR COURT OF PENNSYLVANIA
Timika LANE
The 8th Ward urges you to vote for Judge Timika Lane for Judge of the Superior Court of Pennsylvania. We agree wholeheartedly with the Pennsylvania Bar Association, which rated her Highly Recommended, and wrote, "The commission is confident the candidate is capable of outstanding performance as a Superior Court of Pennsylvania judge and highly recommends her candidacy."
The Pennsylvania Bar summed up Judge Lane's strengths concisely: "Prior to her tenure on the court, she spent more than a decade in private practice with a majority of her practice related to family law. She also previously served as a public defender, civil arbitrator, child advocate and chief counsel. She demonstrates her commitment to the legal profession by serving as an instructor for continuing legal education courses and other educational activities. The candidate has extensive community involvement, demonstrating her commitment to public service."
A West Philadelphia native and proud graduate of Howard University, Judge Lane began her career as a middle-school teacher. Deciding to pursue a career in law, she earned her JD from Rutgers-Camden Law School, clerked the Court of Common Pleas after graduation, and joined the Defender Association of Philadelphia to represent impoverished people facing criminal charges. After a distinguished tenure at the Defenders Association, Judge Lane was tapped to become Chief Counsel to State Senator Anthony Williams, and was soon asked to serve as Executive Director for the State Senate Committee on State Government.
In 2013, she was elected to the Philadelphia Court of Common Pleas and began serving in 2014. In the Court of Common Pleas, Judge Lane has presided over cases in the Felony Waiver Program, Major Trials Program in the Criminal Division, and is now assigned to the Civil Trial Division's Complex Litigation jury program. Judge Lane also serves as Chair of the Board of City Trust Committee of the Philadelphia Board of Judges, Co-Chair of the Local Criminal Rules Committee and a member of the Communication and Community Affairs, Civil Rules, Jury, FYI and Women Judges Initiative committees.
Seeing Judge Lane's leadership strengths, the Pennsylvania Supreme Court appointed her to the County Adult Probation and Parole Advisory Committee (CAPPAC) where she serves as Co-Chair. Governor Tom Wolf appointed her as a Commissioner to the Pennsylvania Commission on Crime and Delinquency. She also serves as a Zone 1 Delegate with the Pennsylvania Bar Association and Chair-Elect for the Clifford Scott Green Chapter of the National Judicial Council. In addition, she served on the Elder Law Task Force.
Judge Lane's commitment to the community extends well beyond her legal career. She was formerly a Trustee at Bright Hope Baptist Church, Executive Director of the New Life New Member Ministry and Vice-President of the Hospitality Ministry. She worked for Habitat for Humanity during Hurricane Katrina and traveled to New Orleans to rebuild homes destroyed by the hurricane. Multiple Chancellors of the Philadelphia Bar Association appointed her Co-Chair of Advancing Civic Education (ACE,) in which judges and lawyers teach civics to high school students, and she is Co-Chair for The National Trends and Services Facet for The Links, Inc., Delaware Valley Chapter. Additionally, she served as an Adjunct Professor at Harcum College and is an Executive Board member of the Greenhill Farms Residents Association; Delta Sigma Theta Sorority, Inc., Philadelphia Alumnae Chapter; The National Coalition of 100 Black Women; and The Black Brain Campaign, among others.
As a Superior Court Judge, Judge Lane will bring to the bench an outstanding portfolio of deep experience, both learned and lived, in many areas of law and life that will enrich our Superior Court greatly.